KeyCue
Using shortcuts made easy
There are many essential shortcuts out there, you just have to use them.
Get faster using shortcuts
KeyCue gives you an instant overview of all keyboard shortcuts of any application. Plus, it lets you define your own customized shortcuts for commonly used commands.
We promise: in the future you'll love using shortcuts.
Explore all features
Personalize your shortcuts
KeyCue allows you to define own shortcuts and overwrite existing ones directly in the menubar. Assign or change shortcuts to your commonly used commands and get more efficient in everyday life with your customized shortcuts.
Explore all features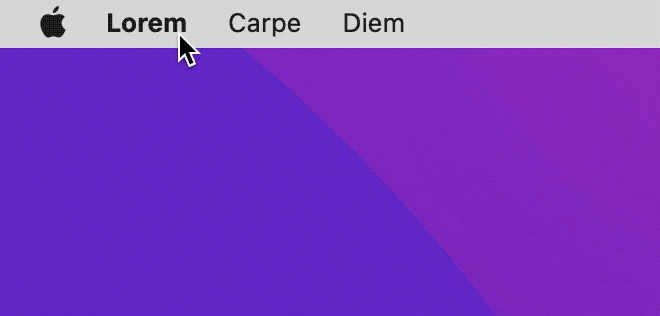 All emojis at a glance
We can't imagine a world without emojis – do you? With KeyCue you can view all emojis at a glance and find emoji characters by keyword.
Finding and typing your desired emoji has never been easier.
Explore all features
Quick access to frequently used items
KeyCue also offers you quick access to folder contents and frequently used URLs. KeyCue's folder view displays the contents of a particular folder, allowing to explore the folder contents and to quickly launch items in this folder. You can define your own URL collection and use KeyCue for quickly showing a table of your URLs and invoking them with a single click.
The best part? All features work system-wide, across all programs and applications.
Explore all features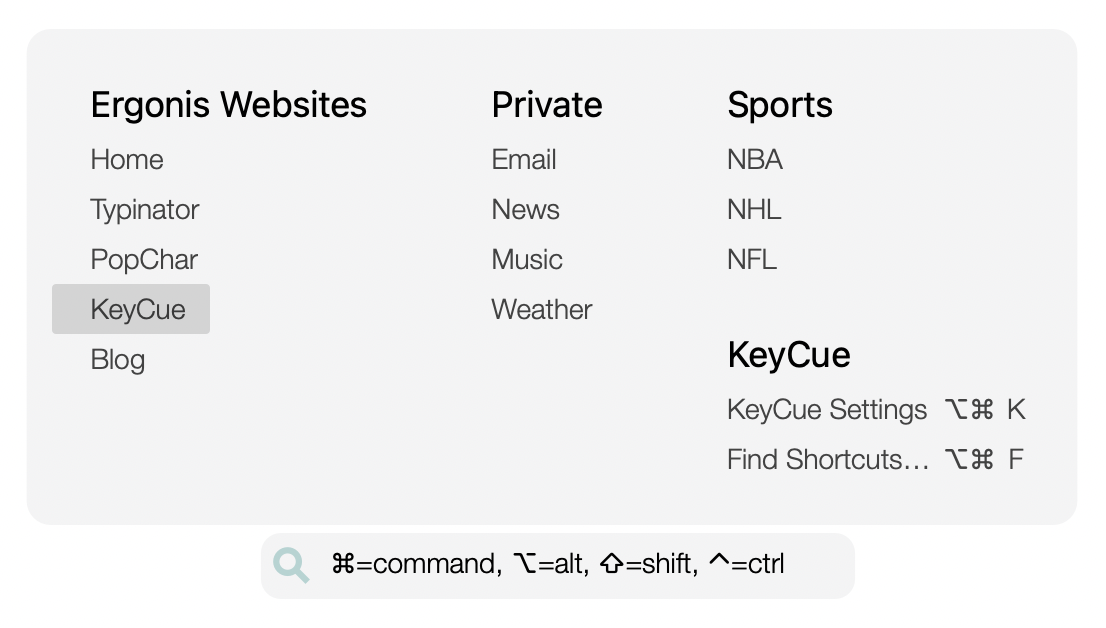 Want to see KeyCue in action?
What our customers say
KeyCue is extremely useful. I've also found it to be a great 'cheat sheet' that actually helps me learn the shortcuts.

I found excellent shortcuts with the very first key press. A great program. Thanks!

You may not have searched for a utility that does what KeyCue does, but after using it, you'll probably wonder how you lived without it.

I've only been using KeyCue for ten minutes and already I think it is one of the greatest little apps ever!

KeyCue is a fantastic product that has transformed the way I use my Mac. As a relatively new Mac user this has improved my productivity significantly!

This is a great teaching aid for anyone wanting to increase productivity. I've been looking for a product like this for quite some time.
Did you already download the KeyCue app?
Try KeyCue now and find out why so many users find it indispensable.