Create your own abbreviations or use predefined sets, to insert text, images, and more with just a few keystrokes. Typinator multiplies your typing efficiency while autocorrecting typos too. Save time for the really important things in life.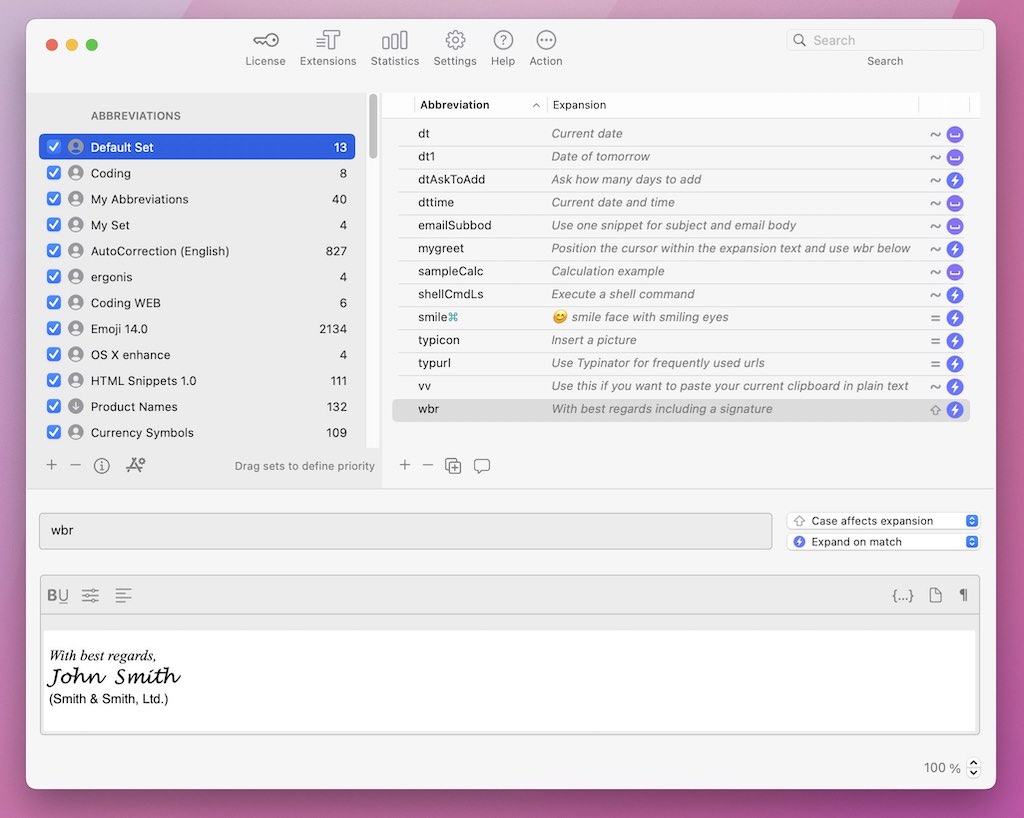 PopChar
Fonts & characters at your fingertips
Stop searching for, then copy-pasting special characters into your texts. With PopChar, you insert special characters of any installed font in the blink of an eye.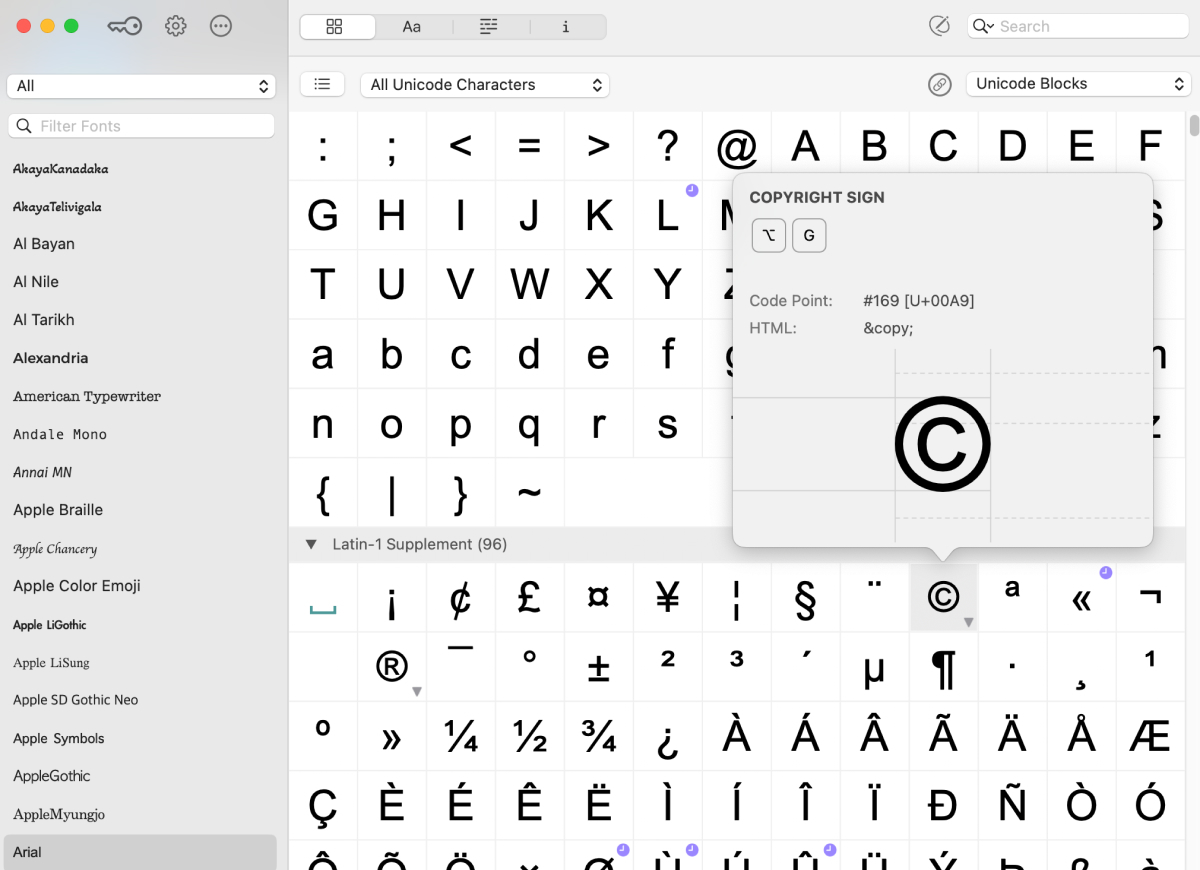 KeyCue
Simplify your life with keyboard shortcuts
Display a handy list of all keyboard shortcuts of any program and create your own shortcuts as you wish. Try it out, save time, and you'll never want to work without KeyCue anymore.
What our customers say
As usual with Ergonis's products, simplicity and reliability are the watchwords.

First Mac software ever that convinced me to register after a trial period of 5 minutes. Good job!

Hans Trygve Jensen

Web Designer

I love Typinator. I have tried the others, but Typinator is the easiest – by far. It is one of four essential productivity apps I could not live without.

Michael Hyatt

www.michaelhyatt.com

One of the most useful programs for the Mac. I use this program hundreds of times a day. It's a HUGE time-saver.

Wilma Keppel

macupdate.com

A shout-out to Ergonis for saving me – so far – nearly four entire months of 16-hour days of my life!

Bill Thayer

Chicago, IL, USA

Typinator is the BEST utility I have purchased in a very long time. I tested a couple of other products before purchasing yours and only Typinator was 100% rock-solid.