Why you'll love PopChar
You can test PopChar for free and try out all the features on your own. PopChar is available for Mac and Windows.
Find what you are looking for
Easy insert special characters

Whenever you need a special character, PopChar is here to help. It displays the repertoires of your fonts, including thousands of characters and helps you to find your character of choice in no time.
Favorites and recently used characters

No worry ... PopChar saves recently used characters at the top of your list to easy use them again. You can also set specific characters as favourites to find them again fast.
Use the Shape Finder

With PopChar's "Shape Finder", you can draw the shape of a character on the screen to tell PopChar what you are looking for. You just draw the approximate shape and PopChar comes up with all characters that resemble this shape.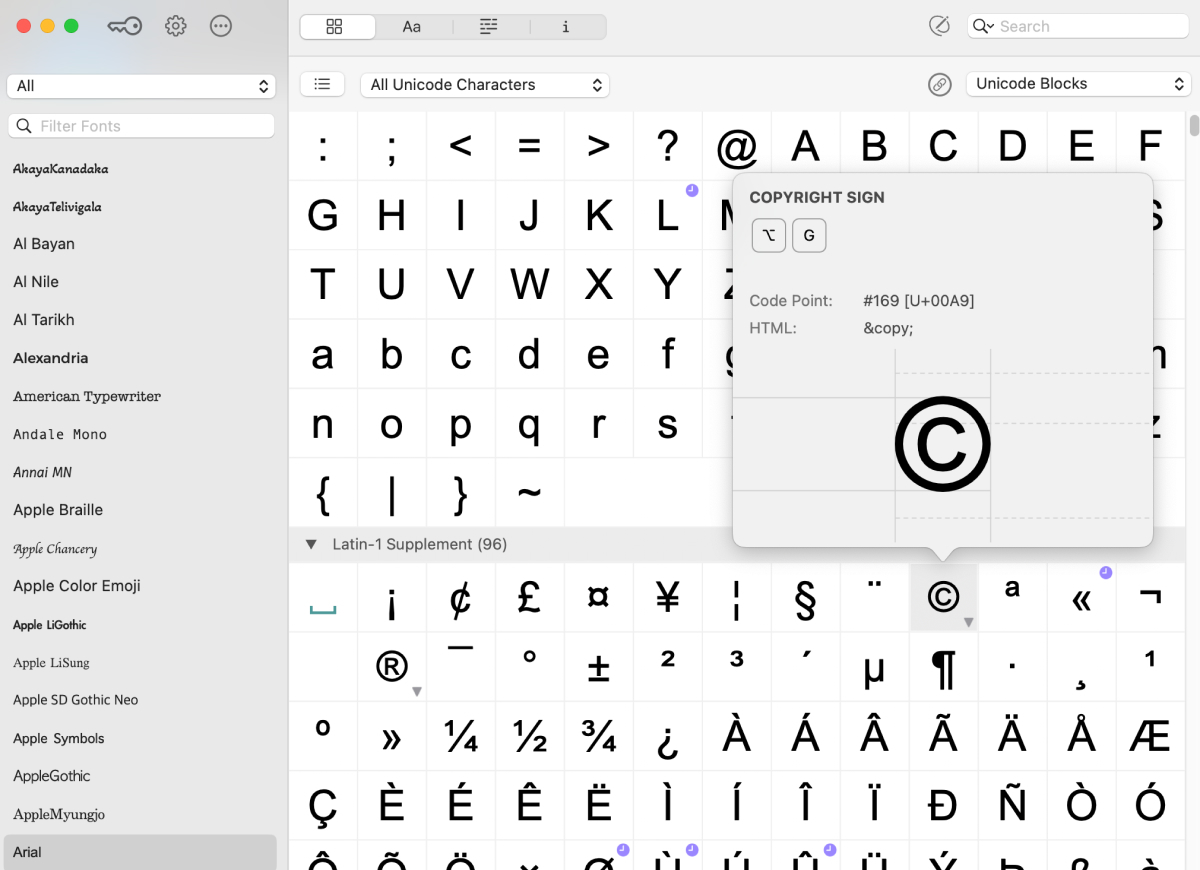 Special characters in detail
Your own text in any font

Write your own sample text and PopChar will display it in any font you would like. You can also easily find out in which font a specific charater is available or not.
Convenient: use font & sample text preview

Curious to see what a font will look like in print? PopChar's font preview and sample text views allow you to find out and create beautiful font sheets. Print them, use them in design discussions, collect them in a printed font catalog, or save them as PDF documents to show off a selected font.
Check the details with the Magnifier Tool

With the Magnifier Tool you can see an enlarged view of characters. This is especially useful for characters with small, subtle details. The grid lines in the close-up lens also let you see exactly where a character sits relative to the baseline.
Search for ligatures

Ligatures look like and behave like single characters, but they actually consist of multiple characters. If a font contains ligatures, PopChar shows them with a green background in a separate section at the end of the character table. When you click a ligature, PopChar inserts the corresponding character sequence in the current document.
Personalized emojis
Find & insert emojis in no time

PopChar displays all emojis in a practical overview for you. Search them by name or just browse them and insert your favorite emoji with ease.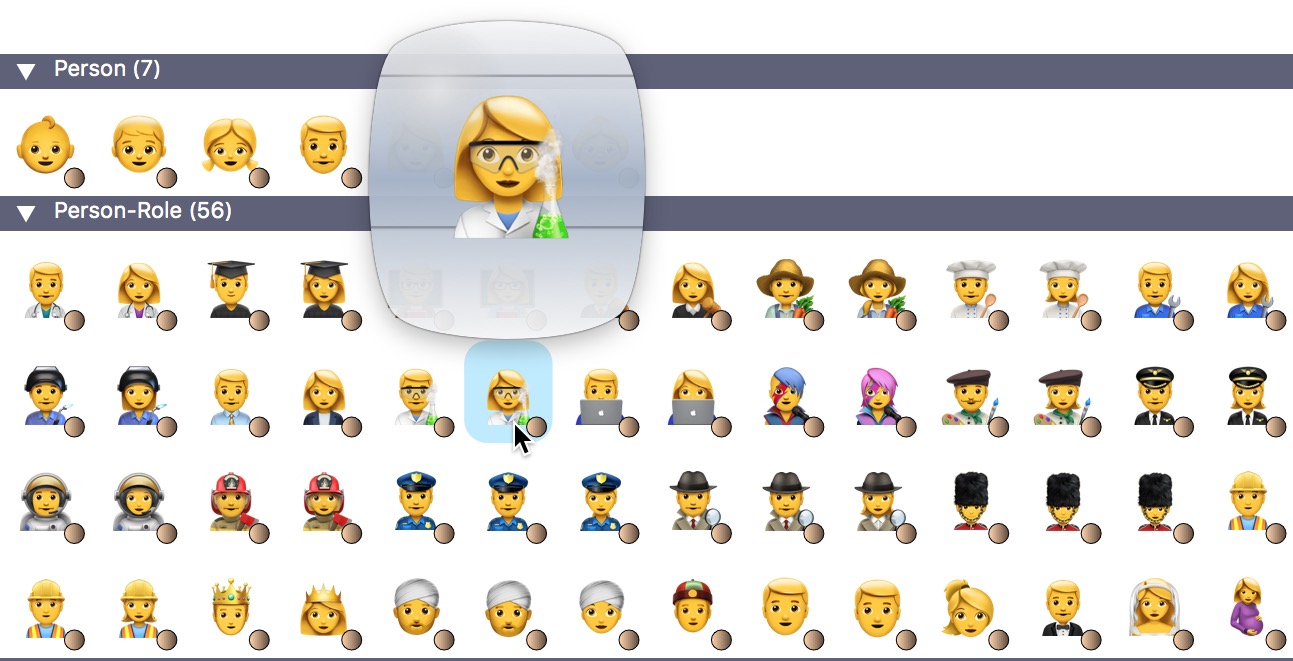 Detailed emoji search: skin tones & flags

For every symbol that has skin tone variants, PopChar displays a skin tone indicator in the bottom right corner of the symbol. You need to find flags quickly? No Problem! PopChar displays all flags and you can also search them by country names.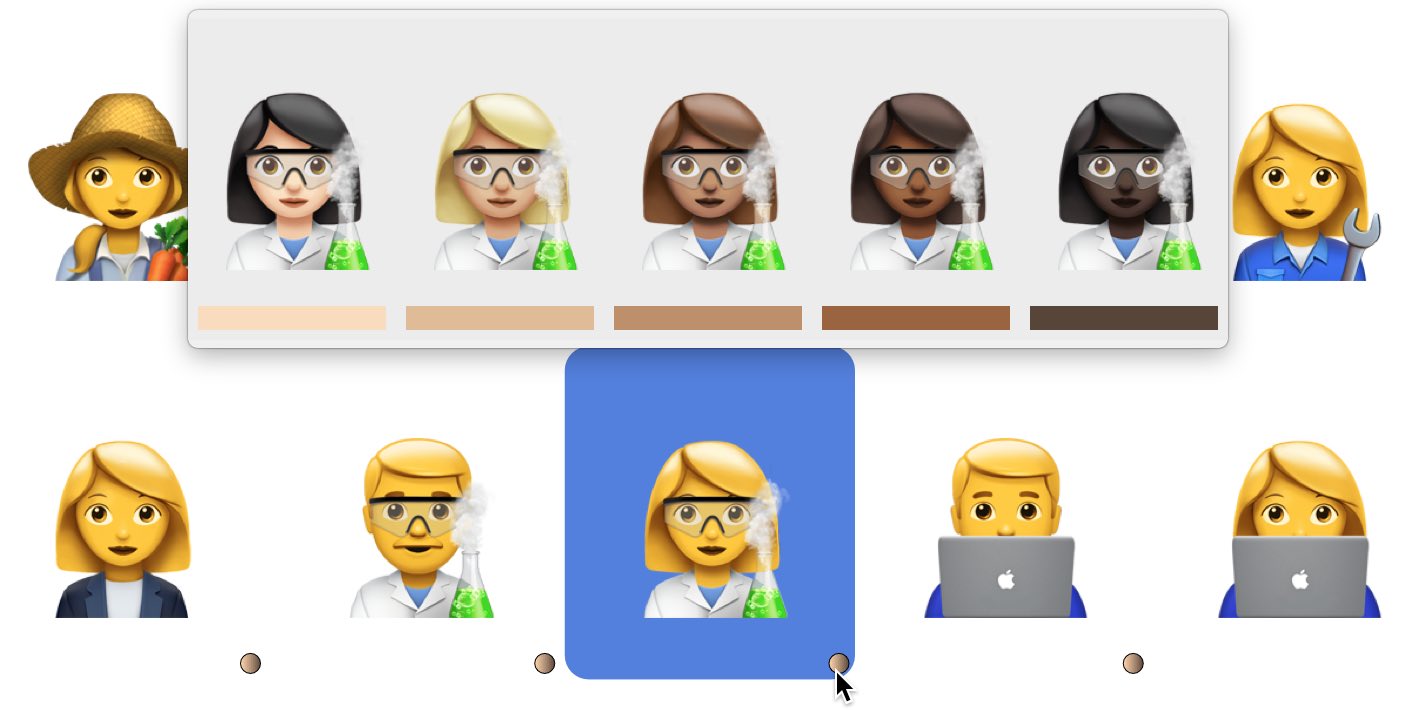 PopChar loves Typinator

Insert special characters even faster with Typinator and PopChar. You have both apps up and running - just type "pop: smiling" in your Typinator quick search and try it out.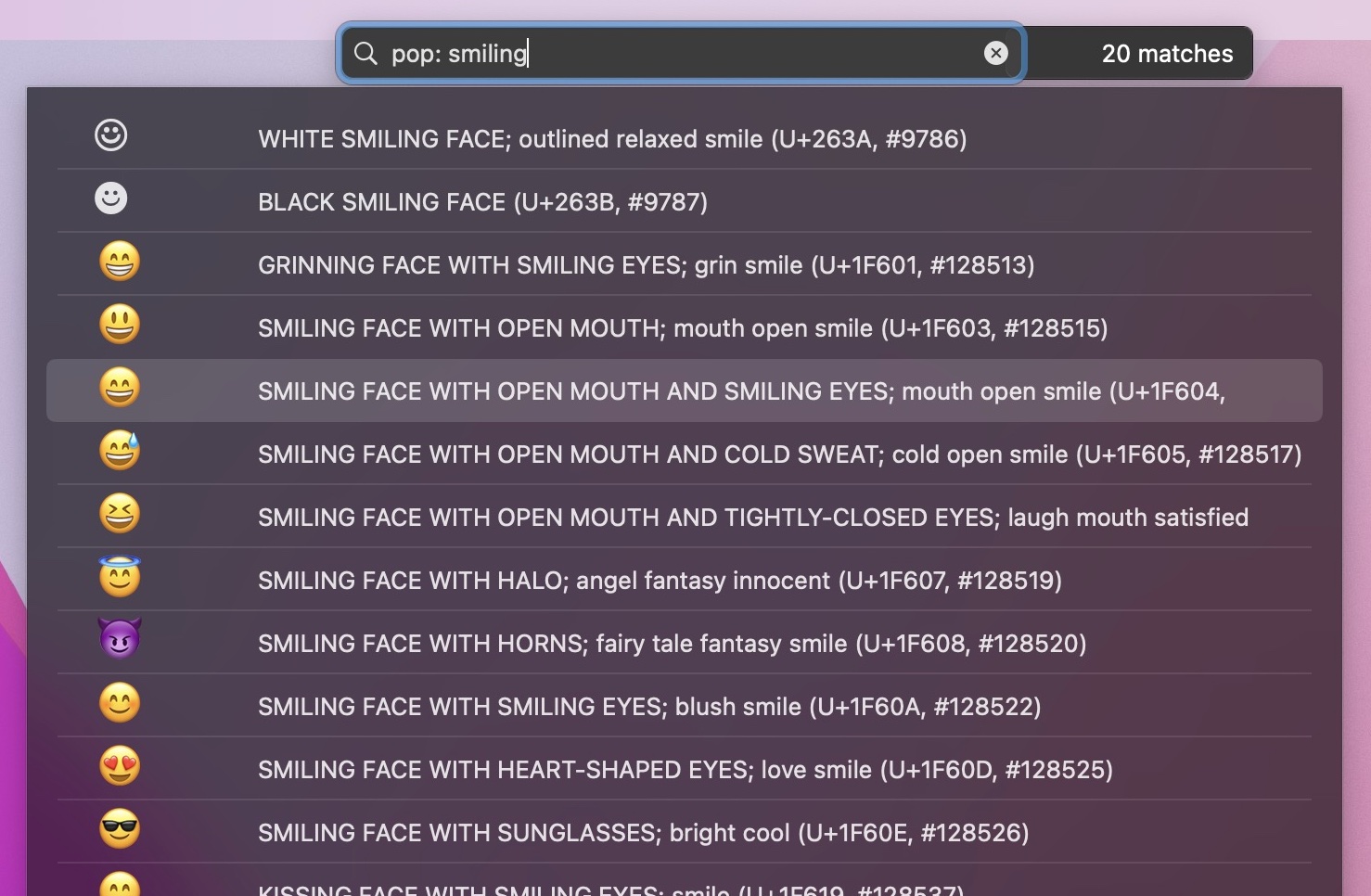 Did you already download the PopChar app?
Try PopChar now and find out why so many users find it indispensable.