Why you'll love Typinator
You can test Typinator for free and try out all the features on your own.
Type less & save time
Create your own boilerplates

Typing the same text again and again? Typinator allows you to prepare various kinds of boilerplates which you can easily add via typing short abbreviations instead. You can define boilerplates for text blocks, images, links, small pieces of html codes... you name it!
Dynamic content

Expansions can contain dynamic items, such as the contents of the clipboard, the current date and time, calculations, date calculations and more.
Adaptable boilerplates

Working with similar boilerplates that just need small configurations? Then you can use input forms to adapt your text.
Set cursor position

Put the cursor in a desired place in your boilerplate and continue writing from there right away.
Works everywhere, everytime
Abbreviations available across all programs

Set up once and you're good to go. Typinator works in the background and does not has to be reconfigured in each app. It is also adaptable to the workflowspecial and you can define shortcuts for special programs.
Quick search

Use the Quick search feature to easily search within your snippets and insert them directly into the program you are currently working in. This works perfectly throughout the whole system.
Available in 4 languages

Typinator is available in English, German, French and Spanish. Enjoy the time-saving benefits in your native language.
Bye bye mistakes, hello consistency
Autocorrection

Benefit from predefined autocorrection sets for various realms and in different languages, which automatically fix typos as they happen. They contain thousands of correction rules that have been carefully designed to correct typing errors even when you work with multiple languages. The best part: you can add your own frequently-made typos.
One corporate language

Your basis for strong communication: Ensuring a clear corporate voice has never been easier. Typinator makes sure that all employees use correct terms and wordings so that the texts are consistent across your organization.
Share sets with your colleagues

Sharing the same language helps you to work better together. Easily share your sets with your colleagues using Dropbox. Save time and increase productivity.
Typinator loves PopChar
Insert special characters even faster with Typinator and PopChar. You have both apps up and running - just type "pop: smiling" in your Typinator quick search and try it out.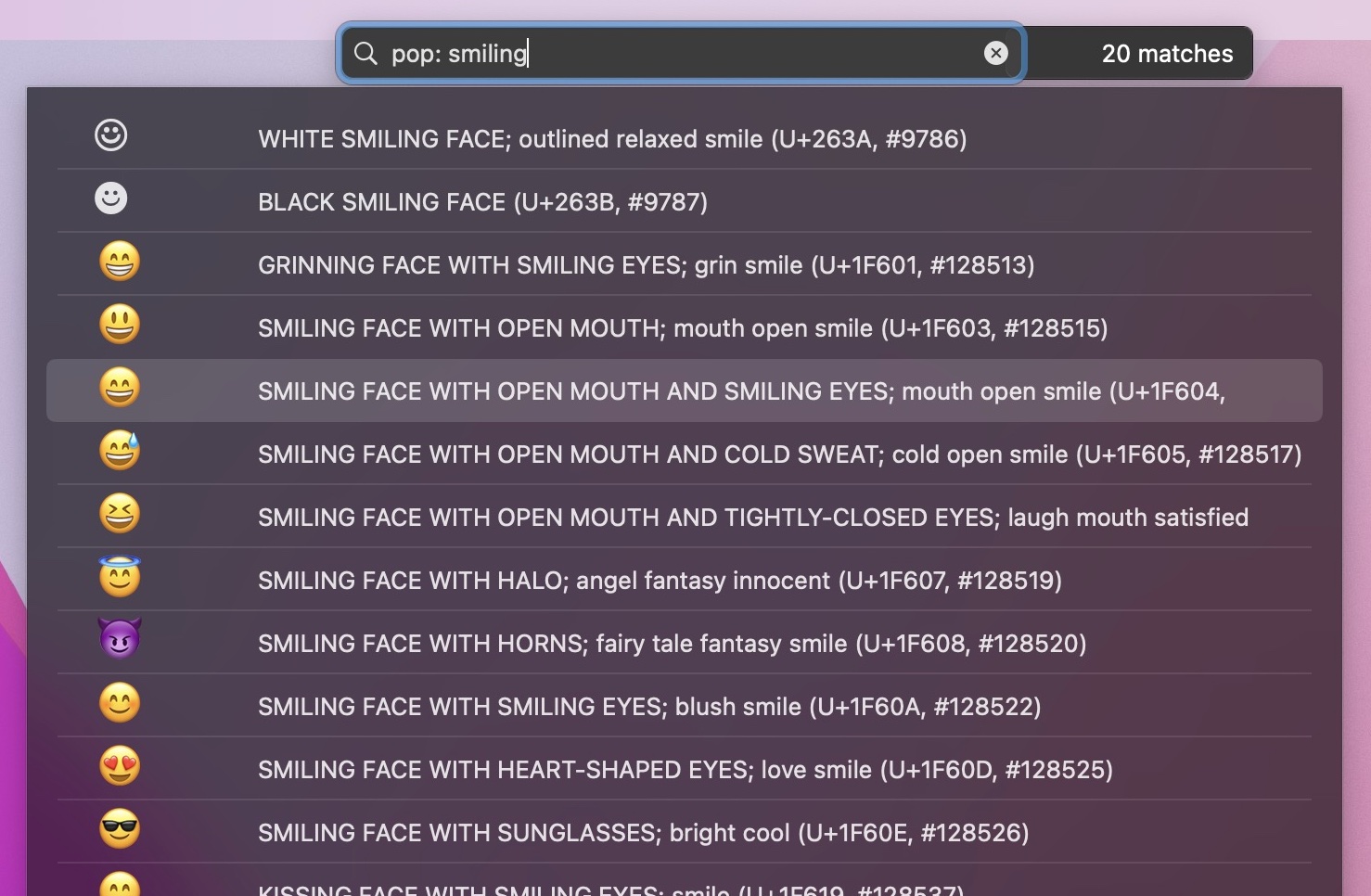 Did you already download the Typinator app?
Try Typinator now and find out why so many users find it indispensable.